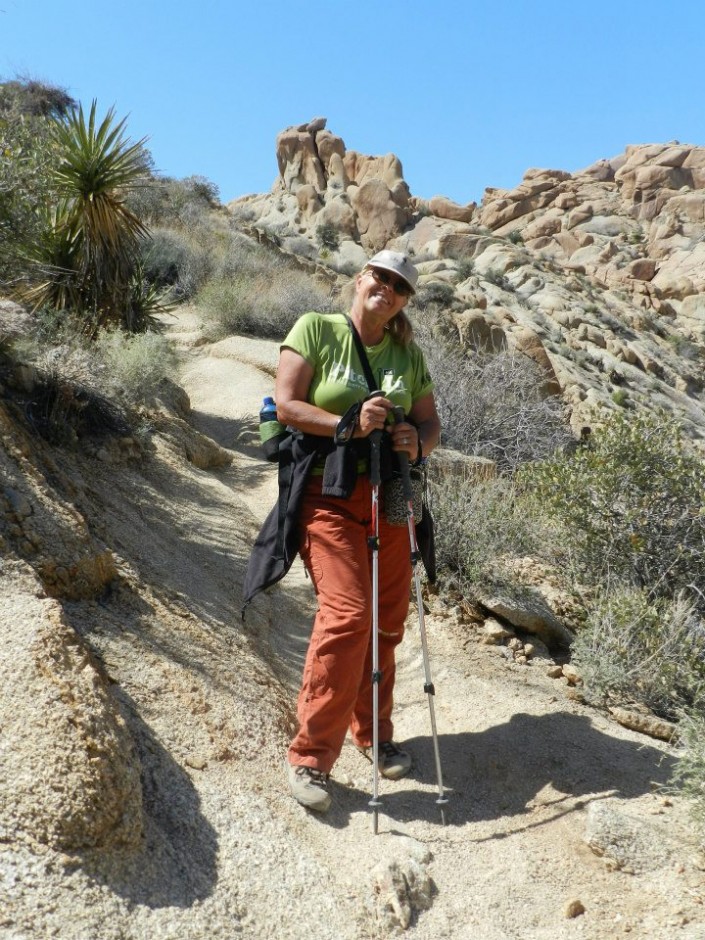 I have been hiking and involved in athletic programs my entire life. About 15 years ago, I developed a condition commonly known as plantar fasciitis. This is a painful foot condition that can be debilitating. I visited doctor after doctor, only to learn that the only thing they could recommend were shoe inserts and NSAIDS. I do not like to take any drugs on a consistent basis, and the shoe inserts made my feet worse. Neither of these options worked for me. I thought my career was over as a mountain climber and hiker.
Then, I met Ron Jones on a hike. He said he could help me eliminate the pain in my feet. After 15 years, I was skeptical, but willing to give anything a try. He worked with me for two hours, he recommended two simple exercise tools, and off I went. After two hours with Ron, I noticed a difference in the pain level in my feet. This encouraged me to purchase the two tools he recommended–the FootLog and The Stick. I have been using these tools ever since, and I have NO PAIN in my right foot, and much less pain in the left foot. The left foot suffers from a chronic compression fracture and bone spurs. I'm still using the tools, and every day I notice less pain in the left foot, and no recurring pain in the right. I wish I had known about these simple solutions years ago. It has truly made a difference in my life, and my outlook. And, I am looking forward to my next mountain climb with no foot pain.
Many thanks to Ron for impacting my life in such a positive way.