I injured my foot pretty badly my sophomore year of college and ended up getting plantar fasciitis. The pain was really mild after the initial injury but continued for another year or so. Then I ended up going on a bouldering trip over Spring Break this year. Unfortunately my tiny little ballerina rock climbing shoes, along with the fact that I didn't take them off enough when I didn't need them, just made it worse. I developed this huge knot in my foot that wouldn't go away! I tried massaging it with my hands, but it didn't give much relief. This continued for a few more months, but then Ron's wife Candas Jones, who at the time claimed that the bottoms of my feet "felt like piano strings" (I believe it!), showed me the FootLog and within a few minutes my pain and swelling was 95% gone. It felt great! The next day when I woke up the knot and the pain was 100% gone! I purchased a foot log soon after and still use it all the time, especially when my feet feel tight after bouldering. It's probably the most ingeniously quick, simple, and effective invention to cure foot pain. I found out I didn't have to live with foot pain if I didn't want to. This is definitely a life-changing product!
- Aline LaTurner, California
Ron's Foot Fitness Workshop was seriously interesting and informative.  I took the class hoping to find a way to help ease my chronic foot pain. Ron showed me some simple exercises and tools to use and explained the science behind them.  It made total sense. I have been utilizing these exercises for over a week now and I notice a considerable difference! ..and what a relief! I would really recommend this class.  It's so worth the time.
- Wendy K. Mead, California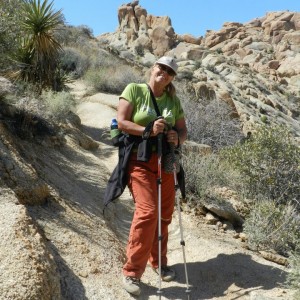 I have been hiking and involved in athletic programs my entire life. About 15 years ago, I developed a condition commonly known as plantar fasciitis. This is a painful foot condition that can be debilitating. I visited doctor after doctor, only to learn that the only thing they could recommend were shoe inserts and NSAIDS. I do not like to take any drugs on a consistent basis, and the shoe inserts made my feet worse. Neither of these options worked for me. I thought my career was over as a mountain climber and hiker.
Then, I met Ron Jones on a hike. He said he could help me eliminate the pain in my feet. After 15 years, I was skeptical, but willing to give anything a try. He worked with me for two hours, he recommended two simple exercise tools, and off I went. After two hours with Ron, I noticed a difference in the pain level in my feet. This encouraged me to purchase the two tools he recommended–the FootLog and The Stick. I have been using these tools ever since, and I have NO PAIN in my right foot, and much less pain in the left foot. The left foot suffers from a chronic compression fracture and bone spurs. I'm still using the tools, and every day I notice less pain in the left foot, and no recurring pain in the right. I wish I had known about these simple solutions years ago. It has truly made a difference in my life, and my outlook. And, I am looking forward to my next mountain climb with no foot pain.
Many thanks to Ron for impacting my life in such a positive way.
- Dianne Erskine-Hellrigel, Executive Director, Community Hiking Club, Valencia, CA
I am 31. I have been in a wheelchair for 2 months with an extreme case of Achilles tendonosis and plantar fasciitis. The tendonosis is healing and responding very well to physical therapy. The PF…is a different story. Of all the things I have tried that have not worked…I hate the custom orthotics the most. Finding myself at the end of my rope, short on hope, and catching myself (again) sitting in my wheelchair and crying, I desperately sat at the computer for the 900th time to look for something…anything that could offer me a ray of hope and insight into what is actually wrong with me and how I can treat it…then I found your blog on PF. I got a FootLog. I got The Stick. The connection you made between my calf muscles and the PF…has been the break I've been looking for. I'm almost positive that "The Stick" massage tool was sent down from the angels. For a minute there I considered tagging the windows of my car with,
'Have Plantar Fasciitis??? Get a FootLog & The Stick, people!… it will help you!'  
I have hope…I have relief…I have no words to explain how grateful I am for your experiences and that you shared them online so I was able to find them…I can't possibly thank you enough for what you have done for me. I know I have lots of work to do to manage this day to day, but I now have an explanation, an understanding about my situation…instead of a big black hole filled with questions.
Thank you. Thank you…a million times thank you for helping me. God bless you. I just wanted you to know.
- LH, USA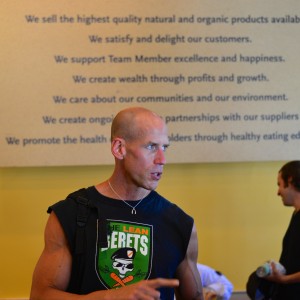 Throughout my training as both a coach and avid exerciser, I have always prided myself in being ahead of the curve or on the cutting edge.  One of the points I used to overlook was the feet and their importance to the rest of the body.  Fast forward to today and foot fitness has become a paramount issue, not just for me, but my clients too, and I have Ron to thank for that.  He opened my eyes to things I never even would have thought about, such as barefoot training and running, proper footwear, the drawbacks of orthotics and the importance of flexibility in the feet.  I can truly say this has been a game changer and I have yet to meet anyone in the fitness industry who comes close to Ron with his approach, knowledge and background.
- Kevin Rail, BS, Special Ops Director, The Lean Berets, Park City, UT
In Spring of 2009 I started to experience miserable pain deep in my foot between my left arch and heel after jumping off a three foot obstacle during a run. Driving was the worst as it the driving position increased the pain even over short periods. It refused to heal (pun intended). I hiked, biked and ran in pain all summer. I thought I was going to be stricken with this forever. It was diagnosed as Planter Fasciitis and as I asked around, many my age had experience with PF. One person actually had surgery to cut the tendon that caused the pain, which I thought was extreme.
I asked Ron about it and he was another one of the PF sufferers. He introduced me to the FootLog as well as working out in my socks or barefoot. He also explained that the foot is designed to claw the ground and modern footwear works against this natural mechanism causing these sorts of problems. It seemed to me counter intuitive to me to do this as I thought it would aggravate the pain but I started seeing results in a few days. The pain was gone in a month or so. To this day, I wear minimalist shoes for all my physical activities. I've not had a reoccurrence. Thanks Ron!

- Doug Winston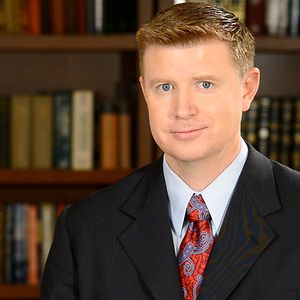 Ron Jones is the nation's leading expert on foot health.  I've used him as the foot subject specialist for 3 film projects.  He has a gifted ability to express technical terms in a way that is helpful and simple to understand.
He loves what he does and is passionate about it.  He really interested in achieving results.
As a film director, I'm on my feet and often carry heavy camera gear.  Before I met Ron, I had to pay a chiropractor each week to address my chronic back pain, and I suffered from shin splints to the point that I decided to never run again.  Ron tutored me in a series of corrective exercises which have eliminated both problems.  He taught me how to run and walk differently.  I run each day now and haven't had back pain for 6 months.  I have referred him to family, friends, my kid's school and other professionals (all of whom have who enjoyed a similar experience.)   I give Ron my strongest recommendation.
- Doug Orchard, MLS, Film Director
Extremely Well Done!
I had never heard of Ron Jones before, but this lecture made a sit up and take notice. Very well organized and concise – in the short time of an hour I feel like I received a very thorough education on the subject. That included not only some theory, but also practical information, as well as sources for additional inquiry into the subject. If only all online lectures were this well done! Thank you!
- Jay Howard
Featured Product

The Footlog
The "Holy Grail" of Foot Fitness when it comes to a foot-health tool! The FootLog has got to be the best foot tool on the planet. I'm amazed at how many people have found immediate relief from foot pain after using the FootLog — especially the people that suffer from plantar fasciitis or diabetes. LEARN MORE >>