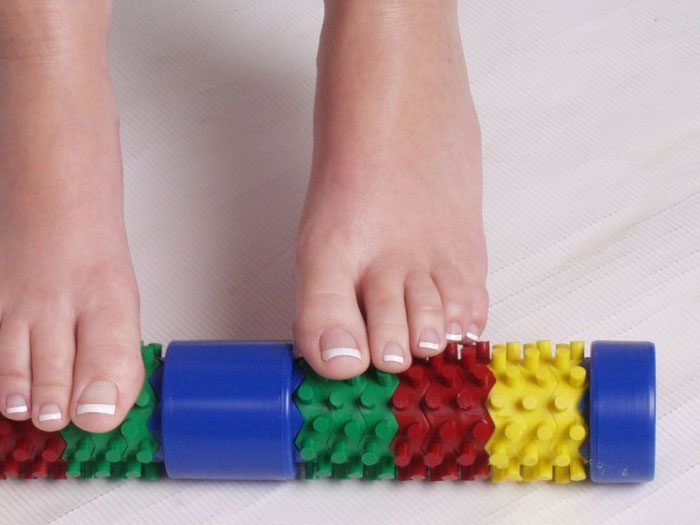 If you could reduce or eliminate foot pain for less than $20, would you do it?
The FootLog therapy tool is lightweight, durable, portable and does not require batteries or maintenance, yet costs less than a one-time massage that you can use your whole life. Although the FootLog was initially designed to relieve foot pain and plantar fasciitis – especially for those who have poor foot circulation or who have hot, tired, burning or aching feet – it has become popular also with athletes, dancers, hikers, or anyone who spends time on their feet. You can use the FootLog anytime – especially when you have been sitting for long periods, or when you have been excessively active.


Not only is the The FootLog one of the best foot massagers, it is easy to clean and easy to store, and with its simple, yet unique design it will improve your overall wellness. You can use it anywhere: at work, the gym, or even on vacation. Using a science called Reflexology, the FootLog is a full body boost regardless of how you feel.
LifeTime Warranty. Made in America. 30 Day Money-Back Guarantee.
The FootLog comes with a LifeTime Warranty. It is built with quality craftsmanship…and it works! That's why we offer a LifeTime Warranty and a RISK FREE, 30-Day Money-Back Guarantee. You have nothing to lose but your pain! Try it now.
Over 2 million units sold world wide!
Relieves foot pain and stress in minutes!
Easy to Use!
Great treatment for people with Plantar Fasciitis!
It's Risk Free! – 30-Day, unconditional money-back guarantee
The FootLog Therapy Tool has been my #1 foot fitness tool for years has been. I recommend it to all my corporate clients, athletes, and even my own friends and family members.
Directions for using the FootLog Therapy Tool for Plantar Fasciitis: