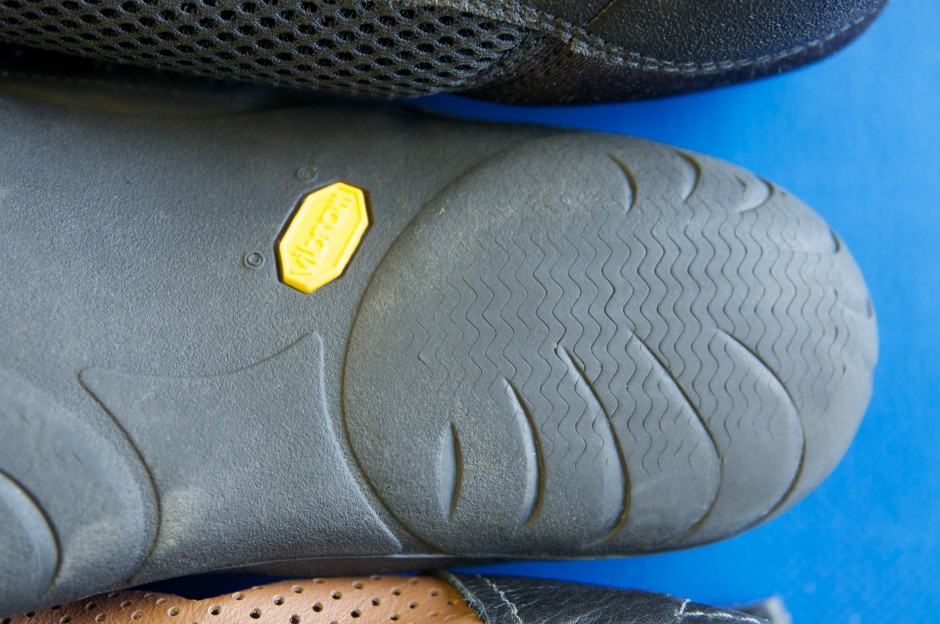 Vibram Lawsuit & "Minimalist" Shoes
Jul 29, 2014
The last two months since the Vibram Five Fingers lawsuit, I have had a lot of questions about "minimalist" shoes, barefoot training, etc.  My position is simple—trust your feet before your shoes.  The more you put "on" your feet to control motion for them—the less they have to do on their own.  The body weakens with less use—feet are no different.
I was also waiting for some more clinical responses.  Here is an intelligent post by a podiatrist I follow a bit Dr. Nick Campitelli.  His colleague and fellow podiatrist Dr. Emily Splichal referenced in the article below is teaching the Barefoot Rx course I am attending this September in Rhode Island with other health professionals.
http://www.drnicksrunningblog.com/foot-x-rays-revealing-structural-changes-from-transitioning-to-a-minimalist-shoe
Regarding the post, a very important point was made about the strength big toe muscles. Aligning the big toe for efficient gait was something that was taught in detail in classical physical education—I have the vintage reference book if you want to see it.  When you externally rotate from the hip, you turn your foot "outward" instead of pointing it straight forward basically removing much of the big toe leverage advantage and creating compensations from the ground up—go from walking to running, and it just gets worse.  It's physics and leverage.  Never underestimate the big toe in terms of leverage power and gait efficiency.  This is why we spend so much time "teaching" movement and helping people to get realigned through corrective exercise as much as possible—it matters—especially if you walk or run a lot.  I also cover this in my SAQ-Speed, Agility, & Running classes too, so does the FMS-Functional Movement Screen, and many other systems of movement and evaluation.
On shoes with less support, I have always been careful with transitions from motion controlled restrictive shoes towards more "free" shoes that allow feet to work and control their own motion; hence, we have not had injuries.  As far as Vibram misrepresenting what "can" happen by wearing Vibrams, that is another matter.  But as far as whether or not the shoes can help strengthen feet—I have dozens of people I know personally that have positive testimonials for wearing Vibram Five Fingers or other minimalist shoes—many have self corrected some major pain and dysfunction in their feet.  The structure and function of my own feet have significantly changed since barefoot and minimalist shoe training.
If you have an actual clinical case, by all means go see a doctor…hopefully with a basic understanding of feet and biomechanics.